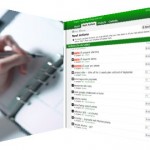 We often need new software programs on our computers to ease the workload and optimize the productivity. However, different software programs are created by different companies. For instance, antivirus software is produced by more than 50 vendors, but not all of them are good.
Look For Best Software by Reading Software Reviews
If you want to use the best software, it is very important to know the user reviews about the software you plan to buy. If you search the internet, you will come across a number of reviews about different software. However, the main question that arises over here is whether all these reviews can be trusted or not?
While some reviews talk about irrelevant topics, others provide a sincere review on certain software program. However, an average computer user will not be able to easily differentiate between these reviews. When reading these reviews, you need to initially read the description that is provided by the vendor. This description can then be used for comparing it with the review given by someone else. If you find some conflicting thoughts, then surely something is wrong. Thus, you need to do more research about the product.
Benefits of Reading Software Reviews
By reading the software reviews, you can come to know how well the product actually works. Following every review is a comment box in which anyone who reads the review can comment express their opinion about the software. They can be anyone from very ignorant people to IT experts. However, these comments can surely weaken or strengthen the review that is provided by the reviewer.
Additionally, you can even question the readers or the reviewer about certain technical terms. You can thus get all your doubts clarified prior to getting and using the particular software.