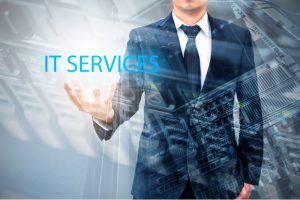 IOT solution providers are fundamentally changing the way that the world works. The Internet of Things is one of the most promising technologies. It allows the interconnection of devices that share data via the Internet. IOT solution providers help ensure that the systems used by the IOT manage tasks and transmit, collect, and store data securely.
IOT solutions have found their way into businesses of all sizes. In most homes, laptops, smartphones, GPS systems, and home security systems communicate with each other in a way that was the thing of science fiction just a few years ago.
Currently, the Internet of Things is connecting billions of devices around the world. In a short period of time, IOT will completely redefine how business functions, especially as more businesses are relying on database intelligence to make decisions. The projects that are being put forward right now in the field of IOT only represent the tip of the iceberg.
Clearly, as more advancements are made in technologies like artificial intelligence, machine learning, and the cloud, the Internet of Things will continue to transform every industry. It will do this by giving businesses what they need to track systems remotely, give doctors patient data in real time, and allow people to keep track of their homes, their vehicles, and their health in real time.
As the technology is getting better, businesses with large IOT implementations are becoming more confident in the technology. They are relying on IOT solution providers to see to it that the necessary compliance and security concerns are addressed.