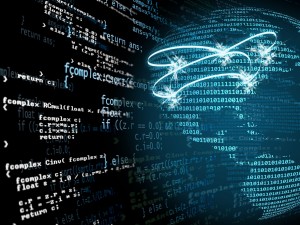 Contract management is an important part of business processes that can make or break a company. Finding the right solution for your business is not only a profitable endeavor, but it can actually be a game changer too. Web based contract management is one option that many business owners choose, and with the benefits that it can provide, it's easy to understand why.
One of the biggest and most attractive benefits of choosing web based solutions for contract management is its unbeatable convenience. As the modern market has continued to become more internet based, more elements of active businesses have followed the same path. With web based solutions, you can expect to make the changes that are right for your company on your own schedule. Internet solutions help to reduce scheduling conflicts which in-turn improve the rate at which you can transform your business to better fit the expectations and demands of your clients.
Many business owners are hesitant at first to pursue options online due to their own inexperience with the online market, and there is a good chance that you might be too. However, taking the time to learn about the company offering web based contract management solutions can help to reduce that fear of the unknown. Online options can increase the level of transparency that you can utilize before you invest in a product. With the ability to learn about the provider, compare their product, and quickly access contact information for additional questions, the internet can make it easier to make informed decisions for your business.
Web based contract managing solutions are designed to be user friendly. For the technology shy, perhaps like you, this can be the most comforting element. You should be able to rely on an out of the box, easy to use solution that will give you more control over the quick management of your business contracts. Without the complicated web jargon, and instead a more straightforward explanation of what your software can do for you, it's possible that you will find yourself feeling like an expert at contract management in no time at all.
Investing in web based contract management solutions can bring some very rewarding benefits to the table. With increased convenience, you can do things on your own time scale and reduce the stress associated with shifting the method of contract management to a more modern solution. In addition, you can expect to feel more comfortable with the company that you purchase your software from. Finally, you may even enjoy learning all of the ways that you can manage your business contracts with a user friendly design.
Invest in a web based contract management solution if control and convenience are important to you. Improve your company with web based contract management solutions that are user friendly and reliable.