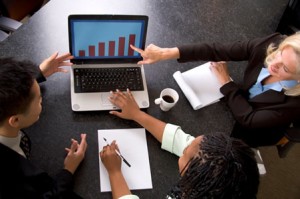 Stay up to date with the latest technology and keep your quick lube business running fast and efficient. You can now have access to some of the best point of sale, or POS, software available for any and all of your quick lube garages. When your business strives to provide rapid service for all types of vehicles, you want to be sure you have all of the valuable information at your hand at all times. Keep track of vehicle information, Carfax reports and internal engine diagrams on your smartphone or tablet.
Advanced marketing plans
Customers that may be required to have a seat in the waiting room may be able to view your marketing program on your computer kiosk or your in-house monitors. By placing discount cards, gift cards, combo packages and loyalty rewards here, you can help push additional sales quickly and easily. Customers are more likely to return if you offer a tempting loyalty program, so be sure to keep that in mind for your single shop or chain of stores.
Handheld devices
Most software can easily be viewed on computers, kiosks, smart phones and tablets. So make your employees efficient by allowing them to have access to a variety of customer and vehicle information right at their fingertips when they need it. By viewing vehicle history, your employees can make educated decisions on what services may be needed or which could be required soon. As this information is passed on to your customers, you may be able to prevent issues in the future or make another sale on the same day.
Management and rear office
POS software for your quick lube not only allows management to track finances and employee activity, but can also keep track of inventory and daily work orders. By using the software to adjust inventory, you can either automatically purchase additional parts or fluids from manufacturers or you can swap it from your other satellite stores to the one in need. In addition, the instant and real-time reporting can keep track of orders, income and employee scheduling with a powerful dashboard which is easily customized to your needs. With access to more than 250 different reports, you can set up the ones that mean the most to you and view them as often as you like. Set company goals and encourage your employees to rise to the challenge, monitor customer happiness by tracking loyalty programs you have established, and much more!