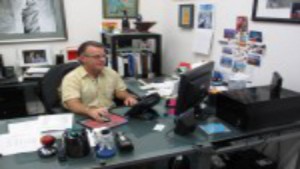 As a small business finally begins to grow, owners frequently succumb to delight and exhilaration. With so much hard work finally paying off, it can be easy to feel like victory has finally been achieved. In reality, though, most business owners quickly discover that a whole new set of challenges need to be addressed.
Many of these are of a sort, though, that business owners generally feel capable of tackling. Issues like building up a stronger brand that is appropriate to an organization of the recently achieved scale tend to fall right into the wheelhouse of business owners who pride themselves on self-sufficiency. On the operational side of things, however, challenges of an entirely different sort are frequently the norm.
For example, a larger company is invariably one that requires more in the way of network capacity. Living up to this requirement, though, is generally more complicated than throwing down a few new routers or switches. Instead, it generally makes sense for the owners of growing businesses to seek out some professional Computer Network Support in Boulder, because assistance of this kind can help to ensure that any changes made will pay off well into the future.
Local companies like the Ceres Technology Group, then, often have a lot to offer to companies that have achieved a new level of growth. By providing Computer Network Support in Boulder that accounts not just for a company's present requirements but also its likely size in the future, they make it easier for their clients to expand in a confident, reliable way.
Visit the website of such a service, in fact, and a reader will likely find this very point in explicit terms. In the competitive business environment that is typical of the area including Boulder and Denver, it is not enough to provide services that simply suffice to meet short-term needs.
Instead, the best consultants seek to provide their clients with value in the both the present and the future, working considerations of the latter type into their output at a basic level. That makes it easier for the owners and operators of companies of all sizes to achieve their goals and grow further.